The town of Marble Falls is located on the banks of Lake Marble Falls and is only 5 minutes from Lake LBJ. Marble Falls, population approximately 7200, is only about 45 miles from Austin. Many residents commute from Marble Falls to work in the Austin metroplex.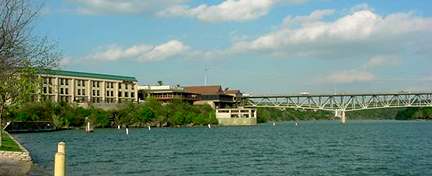 General Adam Rankin Johnson, retired from the Confederate army, founded Marble Falls in 1887. "Stovepipe" Johnson got his nickname for his Civil War escapades, which included duping the Union army in Newburgh, Indiana, with fake "cannons," constructed from stovepipes and wagon wheels.
San Antonio is only 85 miles to the south for additional shopping and sight seeing. It is a pleasant, scenic drive straight down Highway 281.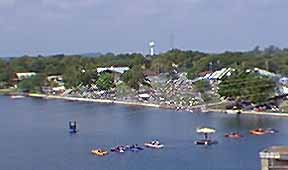 You will find plenty to do in the Marble Falls area. Boating, fishing, golf, hunting, camping, swimming, sightseeing and shopping are just a few of the things to look forward to. You will also enjoy the friendliness of the local people.